---
Italian Powersearch now at kadaza.it
July 25, 2020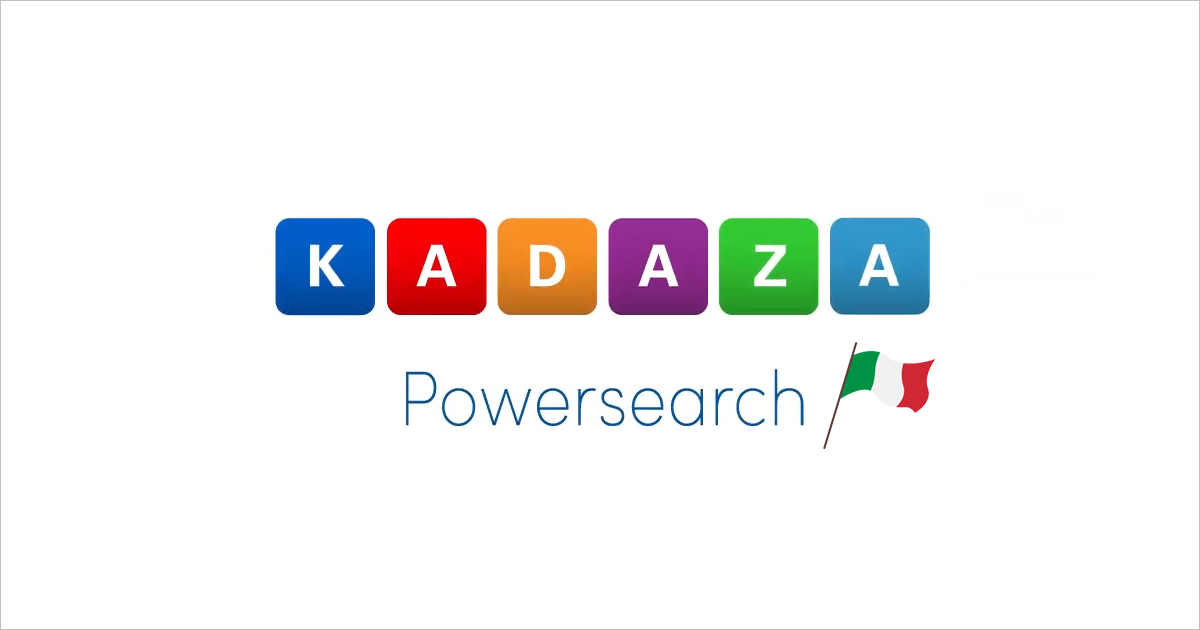 As of today, Powersearch is also available on the Italian version of Kadaza. It has been available for some time on the American version of Kadaza at kadaza.com. Powersearch is a handy feature that shows search results while typing in our search box on the homepage. For example, start typing 'news' and Kadaza will instantly show results from the best news websites and the most read newspapers. The search results are hand-selected and checked by our editorial team. With Kadaza Powersearch you'll have a search result before you even press enter. Try general keywords like 'sports' or 'music'. Or a short combination of words. The goal is to make this feature available in all Kadaza countries. Powersearch is now active at kadaza.com, kadaza.nl, kadaza.de and kadaza.it. Watch a short Italian video about Powersearch below.
Italian video about Kadaza Powersearch:
English video about Kadaza Powersearch:
See for yourself how effective and fast Powersearch can be. Just head to the Kadaza homepage. Also on mobile.
---