About KadazaContactHelpWebsite Selection ProcedureWebmastersOur MissionMobileSubmit a websiteOur Network
---
Make Kadaza Your Homepage in Internet Explorer
---
Your homepage is the website that appears first when you open Internet Explorer. Kadaza is designed to be used as your homepage, so that you can find all your favourite websites quickly and easily. See detailed instructions for changing the homepage in Internet Explorer.
---
1. Click on the menu icon

in the top right-corner of Internet Explorer, then select Internet Options.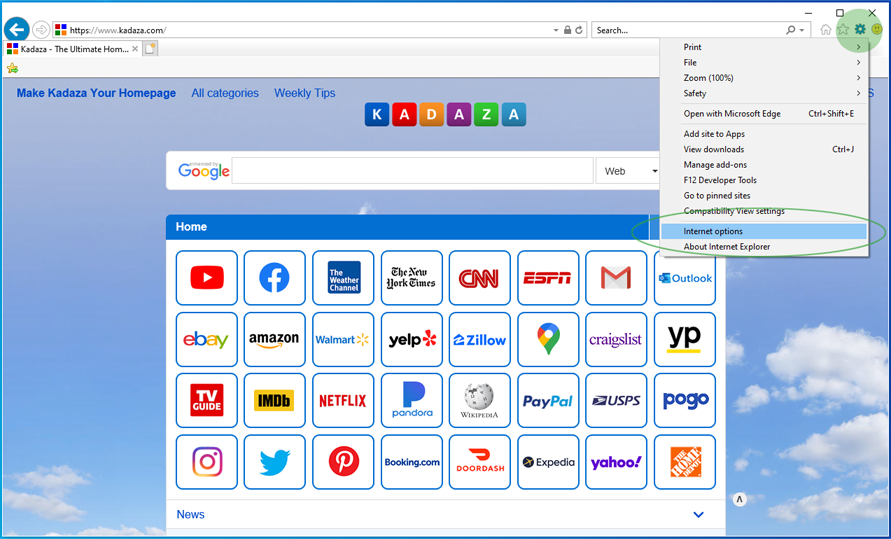 2. On the General tab, under "Home page", enter www.kadaza.com. Select 'Apply'
3. Select "Start with home page" "under Start-up".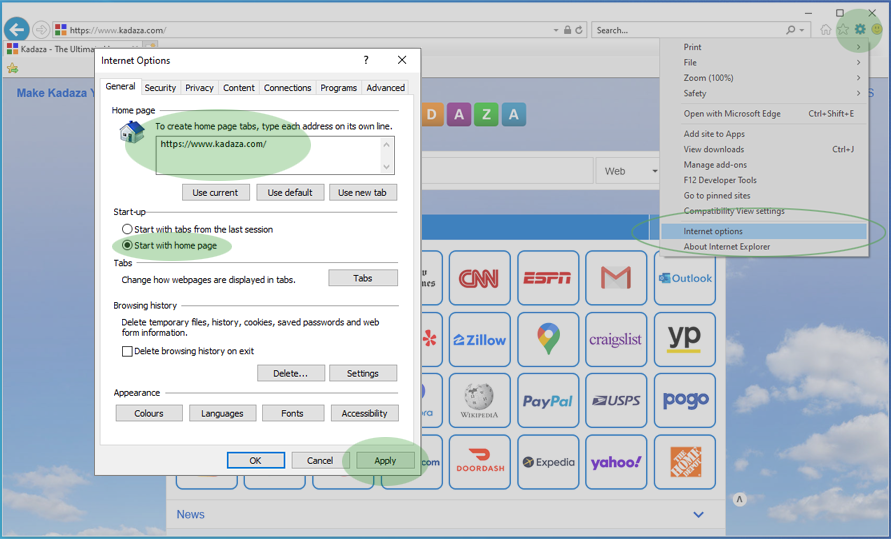 ---
Instructions for other browsers:
• Safari
• Firefox
• Opera
---
Share your experiences, comments and suggestions with us: Click here.
---
---

Join us on Facebook