---
All Home & Garden Family Health Food Life
---
Food gifts
October 21, 2021 (Last updated: November 7, 2021)
---

The Best Food Gift Baskets and Gourmet Gifts for Foodies
---
Are you looking for a unique gift for a foodie friend? Or perhaps you're searching for a fun gift idea for someone in your life who simply enjoys eating. Everyone loves delicious food, that's why food gifts and gourmet baskets make the perfect present for just about anyone! Luckily, these days there are plenty of places online to find amazing food focused gifts and curated baskets. Next time you find yourself bemused by gift shopping, check out the tasty options below. There's a food basket for everyone: wine aficionados, appreciators of cheese & charcuterie boards, chocolate & confectionary connoisseurs, snack lovers, and even those with special diets.
Each of these excellent sources offers delicious food focused gifts, baskets, collections, and more; you're sure to find the perfect gourmet gift to celebrate the next special occasion. After all, everyone enjoys a delectable treat!
Kadaza is reader-supported. When you buy through links on our site, we may earn an affiliate commission.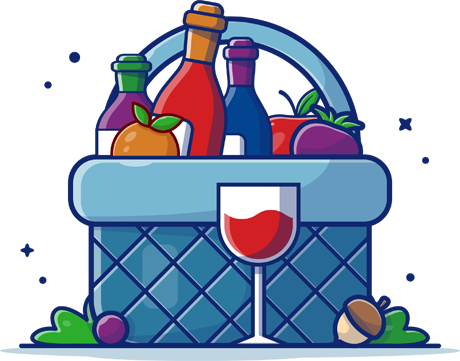 Make a celebratory toast with a statement beverage basket which features specialty wines and champagnes. These high-quality baskets also feature delicious treats to accompany libations. Cheers!

Gift Tree is the place to go for premium gift baskets. They offer tasting baskets centered around high-quality wine and champagne, such as Veuve Clicquot, which incorporate delicious chocolate pairings too. Some of their more unique gift sets include a steak and lobster basket, as well as cheese and charcuterie boards.

Wine.com is the place to go for all things beverage related. You will find decanters, glasses, bottles, gift baskets, and more. True wine aficionados will appreciate their 12-bottle wine travel suitcase, which is perfectly practical for jetsetters headed to wine producing destinations.

Check out our expanded and visual overview of the best websites for food gifts. This overview simply and clearly displays all the popular online places where you can find food gifts.
T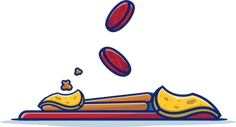 he perfect treat for entertaining, cheese & charcuterie boards are a fashionable food gift. A premium selection of artisanal cheeses, meats, and crackers makes any night at home feel extra special.

Hickory Farms specializes in meat, cheese, and wine. They feature cheese collections, charcuterie, and even cheese balls and spreads. One of their special new selections is Wicked Good Cupcakes-In-A-Jar which come in many exciting flavors.

Jasper Hill Farms is the ultimate source for chic, cheese centered food gifts. The packaging is classy and minimalist, plus the quality of their cheeses, gourmet spreads, and snacks is unmatched. For the ultimate hostess gift, we recommend "The Cheeseballer" which includes nearly 6 pounds of artisanal cheese varying in flavor, texture, and style.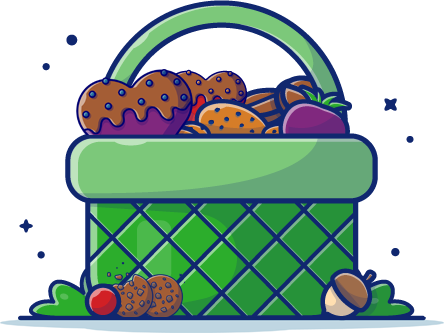 Confections are the classic romantic gesture, and these gift baskets are aplenty with sweet treats. Baked goods and salty snacks are also featured in these gourmet food baskets. Each of these food gifts is a snack lovers delight!

Godiva is the place to go for premium Belgian chocolate gifts. Their signature truffles are some of our favorites. Gourmet cookies are also a wonderful way to celebrate a special occasion.

Cheryl's makes a large variety of delicious and decorated cookies to choose from – you can even shop by flavor!

The Swiss Colony is famous for their traditional swirl cakes and tortes. Their cakes are full size, but they also have mini petits fours available. A delightful variety box of petits fours is an awesome alternative to a box of chocolates.
For one of the most snackable, quintessential food gifts, go to The Popcorn Factory. They offer the largest selection of unique popcorn tins. Some of their specialty flavors include chicken & waffles, cookies & cream, and salted caramel bourbon. You can even shop snack assortment baskets, which include options such as cookies, chocolate dipped pretzels, and candy.

Simply Chocolate is your one stop shop for gift baskets catered to chocolate connoisseurs. You can shop by price, brand, or occasion to find the perfect variety of chocolates, including abundant baskets and traditional boxes.

Check out Berries.com for a vast selection of gourmet chocolate dipped strawberries. Each set of strawberries is artfully decorated according to theme; there are colorful, whimsical, and classically decorated options to choose from. You can also order fruit arrangements comprised of chocolate dipped items. Chocolate covered strawberries are the perfect romantic gesture and sweet treat for someone special.

1-800-Baskets offers decorated, stacked gift boxes, which include bakery sweets, fruits, and snacks. If you happen to be looking for a baby shower gift, they even have cute baby boy and girl themed box towers. Two unique offerings we love are the "Teatime" basket with an elegant teapot inside and the "Happy Birthday" rainbow cake.

Last but certainly not least, at Sugarfina, "the candy boutique for grown-ups", you will find the most delicious candies, beautifully packaged and therefore incredibly nice to give as a gift.

Amazon carries a large selection of wonderful gourmet food baskets. High quality food brands such as Laumiere, Stonewall Kitchen, and Barnett's Fine Biscotti are available, with some eligible for Amazon Prime.

Ad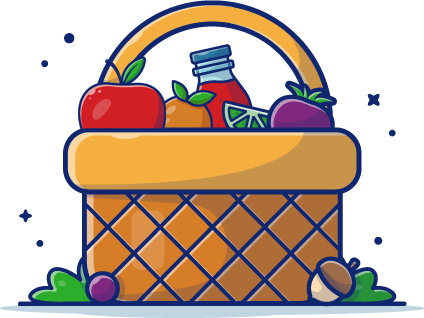 A variety of epicurean treats is sure to please any gourmand. These food baskets offer an array of specialty fares which is a great option if you're unsure about the gift recipients taste preference.

Harry & David is the original purveyor of luxury food baskets. You will find many high-end culinary items such as wine, chocolates, dried fruits, and baked goods. They offer themed baskets for special occasions like birthdays, holidays, and weddings. Seasonal options are available as well.

Olive & Cocoa offers unique gourmet food baskets which can be customized with monograms. Shop their webstore for seasonal and themed gift crates filled with special treats.

Wolferman's Bakery is the place to go for any baked treat. Their baskets include a wide variety of baked goods such as quiche, muffins, bread, sweet rolls, scones, waffles, bagels, and more. Many of their gift baskets would make a perfect brunch with options like eggs benedict and baked ham.

Stonewall Kitchen is a reputable source for delicious, one-of-a-kind food gifts. They carry exclusive brands with artisanal products such as chutneys & dips, baking mixes, condiments, oils & vinegars, spice mixes, drink mixers, marinades, and many more. They have wonderful hostess gifts with options under $30 as well.

Food52 is a popular site to find unique culinary gifts for your gourmet friends. A few unbelievable items you can purchase include wagyu beef, a literal cheese "cake" made by Cypress Grove, and even a cultured butter subscription.

Check out our expanded and visual overview of the best websites for food gifts. This overview simply and clearly displays all the popular online places where you can find food gifts.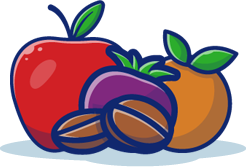 Kits are a wonderful way to give someone a creative food experience, which will equip them with the knowledge to recreate a delicious product in the future. And everybody appreciates a subscription, as it's a recurring monthly surprise to look forward to.

Williams-Sonoma is renowned for quality food products. They offer a large selection of gift baskets, crates, and boxes available through their online boutique. Many great options highlight cheeses, charcuterie, and confections. We suggest selecting one of their special all-inclusive kits such as s'mores, sushi, beer, cider, pretzel, mochi, or kombucha making kits.

We recommend Mouth for their unique subscription boxes. You may choose from pickles, cheese, hot sauce, cocktails, regional specialties around the US, and snacks. We love their cocktail kits, "Picnic in a Box", "Wellness in a Box", and "Birthday in a Box" gift baskets too.

Through The Fruit Company, you can sign up for a "Monthly Fruit Club"; it's perfect for those looking for a healthy gift which keeps giving throughout the year. You may also choose from a large variety of individual fruit baskets which include additional gourmet items for pairing.

Gourmet Gift Baskets offers everything from popcorn tins to kosher and gluten-free gift baskets. They even have themed military gifts, beverage baskets, and care packages.