---
All Education Movies & TV Music Arts & Culture Travel Shopping Home & Garden Gaming Sports Tech Family Health Food Finance Life Career Fashion Automotive Holidays
---
About Kadaza Tips
---
It has always been our mission to make the best on the web more discoverable and better organized in the most simple and easy-to-use way. On Kadaza Tips our specialists share advice and website tips on various topics, such as lifestyle, finance, automotive and many more. Choose a topic above and discover useful guides to find the best on the web.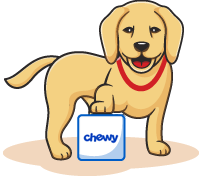 Meet Scout
Scout, our friendly and helpful labrador, has a nose for the crème de la crème on the Internet. As a trained searcher and retriever, he knows how to find and collect the best in cyberspace. With his help, we provide valuable tips to help you find and discover the best.
Kadaza Tips is a great new way to discover the best on the Internet through comprehensive tips and articles from our expert team. Make sure to follow us on Facebook and Twitter to stay up to date on the latest tips and guides. Our editors are dedicated to reviewing the best websites and tips on various topics. With Kadaza Tips we strive to be the most trusted website recommendation service on the internet.
---
Share your experiences, comments and suggestions with us: Click here.
---
---
---

Join us on Facebook