---
All Education Movies & TV Music Arts & Culture Travel Shopping Home & Garden Gaming Sports Tech Family Health Food Finance Life Career Fashion Automotive Holidays
---
Choosing the Right HiFi Speakers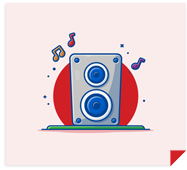 January 5, 2022
Choosing the right Hi-Fi speakers is one of the most crucial decisions when putting together your audio system. In terms of your signal path, speakers are the last piece of the puzzle. Whether you are a first-timer or an avid Hi-Fi fanatic, everything you need to know about choosing the best speakers is right here.
---
An Easy Guide to Record Players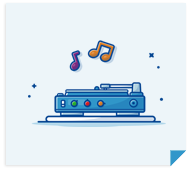 November 16, 2021
Streaming music may be more convenient and easy, yet more and more people are buying music on vinyl. You know you want to listen to vinyl, but you aren't sure which record player you need? This simple guide to record players will help you make the right choice and ultimately get the best listening experience possible.
---
Best online streaming services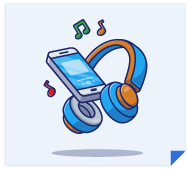 October 8, 2021
On the surface it can be easy to assume that all music streaming services are the same – they all allow you to play music, right? Once you start looking at the details, however, there are a wide variety of differences among the numerous online music services, making each one unique and suitable for its own audience.
---
A Useful Guide to Vinyl Records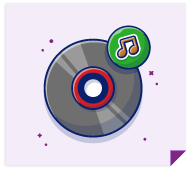 October 5, 2021
Luckily for us, vinyl records might have been down, but not out. Recent years we've seen a resurgence of vinyl records amongst fans, new and old. Music-lovers aren't ready or willing to let it go quite yet.
---
Find musical instrument online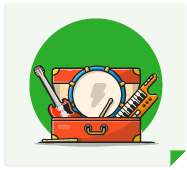 July 7, 2021
If you are looking for a musical instrument you can take a look at these websites. Some of these online stores also have physical stores throughout the country. Especially when buying a musical instrument, it is important to check it out in a real store first.
---