---
All Shopping Home & Garden Family Food Life Holidays
---
October 17, 2023
The Ultimate Guide to Halloween
---
This guide covers the best hand-selected websites for gathering everything you need for a magically spooky Halloween this year, from ghoulishly great craft ideas to where to buy costumes and candy for trick-or-treaters.
Kadaza is reader-supported. When you buy through links on our site, we may earn an affiliate commission.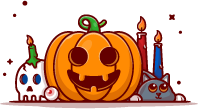 Here are a few hauntingly fun ways to celebrate Halloween.
Trick-Or-Treating
Trick-or-treating in small groups is back on for all of mummy's little monsters, so scare up a little fun this year with frightening yard decorations, prepare your costumes, and make sure you fully stock up on Halloween sweets.
Dinner Parties
More intimate than a large Halloween bash, invite your friends to an elegantly creepy dinner party with witch's brew cocktails and dark, mysterious foods, like squid ink risotto or a rack of lamb. Lower the lights and decorate the table with lots of candles for a haunted Victorian vibe.
Movie Nights
Whether it's watching a Halloween family film like The Nightmare before Christmas or a classic like Night of the Living Dead, celebrating Halloween with a creepy movie with your family or close friends at home is a festive way to enjoy the holiday. Combine it with some monster-themed cupcakes or other creepy-crawly snacks and you'll have a night to remember!
Moonlit Bonfires
Go back to Halloween's Celtic roots with an outdoor bonfire party. With the perfect balance of fright and fun, your friends and family will enjoy the option of gathering around the fire while their costumed figures cast eerie shadows and scare off those ancient ghosts!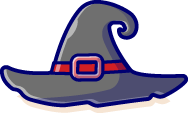 Halloween is one of the few times of the year that we can dress up as anyone or anything we want to be, whether it's scary, funny, or sexy. Whether you've been planning out your costume for months or are looking for a last-minute costume for trick-or-treating or a Halloween party, you're sure to find the Halloween costume of your dreams from one of the following websites.

Spirit offers trendy Halloween costumes that are easily browsable by a huge variety of themes like dinosaurs, pandas, and 80s costumes. If you're hoping to dress up with your partner, friends, or family, they also have a shockingly wide selection of couple costumes, like Milk and Cookie, or group costumes, like the Ghostbusters.
And if you're serious about taking the authenticity (and fun) of your costume up a notch, check out their selection of Halloween accessories including makeup, masks, wigs, weapons, costume teeth and so much more.

Specializing in costumes, Halloween Costumes has the largest selection of costumes in the world and a huge selection of crowd-pleasing group costumes for adults and kids, including the Care Bears, Adams Family, Super Mario, Avengers and Disney characters.
If you're hoping to save some money on a costume that you'll probably only wear once, they also offer a rental option on hundreds of costumes at a fraction of the purchase cost. Once you get to check out, they recommend other suitable accessories to help you perfect your costume.

If you already have an idea for your preferred costume, Amazon offers a massive selection of costumes at competitive prices. If you're looking for an easy buying experience or need to check out some costume guides before deciding on the right costume, check out the Amazon seller BuyCostumes for guides and ideas and shoppable themes like animals, sexy, or Star Wars.

Since you often just wear your Halloween costume once, it makes sense to save some money and the environment by buying one lightly used on eBay. Whether you're searching for a popular Wonder Woman costume or a dinosaur outfit for your cat, you should be able to find it new or used on eBay, along with a huge assortment of accessories, makeup, and masks to make your Halloween costume hauntingly realistic!