---
All Education Tech Family Health Life Career
---
eLearning
October 7, 2021 (Last updated: November 7, 2021)
---
The complete guide on eLearning
---
Learning online is a great way to gather new knowledge and skill. It's accessible, comes in infinite varieties, and you can do it any time of day or night. You can learn the skills to advance your career or just to fulfill your dreams. Whether you want to learn French, computer programming, painting, or ancient Greek History, there are courses and platforms that will let you do it. And often, for little or no cost.
New platforms and apps are coming out for digital learning all the time, and existing providers are always improving their offerings. For people from all walks of life, the opportunity to learn new skills is so accessible with online education that there is something for almost anyone. With many options out there, both free and paid, you can find the perfect type of platform to learn whatever you want, from math and history to languages and personal wellbeing. This guide is just a starting point for you to explore the online world of learning for career advancement or just because learning is fun.
Kadaza is reader-supported. When you buy through links on our site, we may earn an affiliate commission.
Since you can learn from your couch, while riding the bus, or sitting at a café, it is easy to find time to study a subject. Many online platforms have mobile-friendly versions, making it even easier to catch a few minutes of knowledge while standing in line at the grocery store. But even if you want to set aside a couple of hours at a time, it is very convenient to choose where to study. Plus, you don't have to commute to get to class.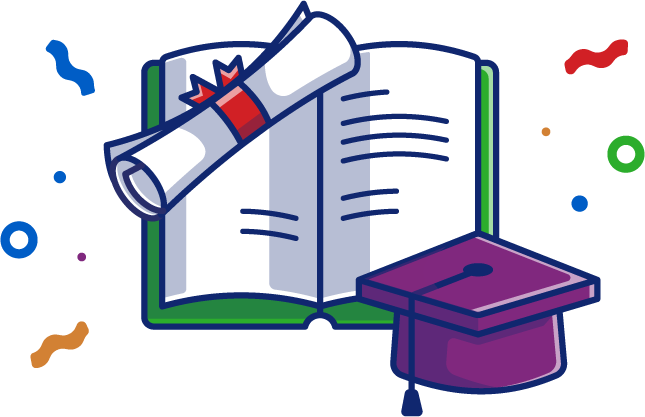 There are many free e-learning resources on the internet, as downloadable apps for mobile devices, and that you can use for free through a public library. Some apps and platforms charge for using the learning environment, but this is usually quite inexpensive. If you are doing distance education to get a certificate or even a college degree, your costs will be much lower than going to a traditional in-person class.
You can learn almost anything, at any skill level, through online learning. There are learning experiences for young children and also high-level executive training. You can learn a language, improve your fitness, study for a licensing exam, or get extra help with your mathematics homework. You can learn basic home repair skills or hear a lecture by an important world leader. It's all there and accessible.
From test preparation to workbooks. Find the best study materials and textbooks on Amazon.
Ad
While there are many reasons you may want to learn on the internet, some subjects just don't translate well to digital formats. Plus, some people have a hard time learning well online. But if you understand the limitations of the format and can take advantage of the upsides, online learning can be valuable. Here are some caveats to consider:
Hands-on subjects: while there are some types of hands-on skills you can learn online, many can be difficult. Trying to learn ceramics or carpentry might be possible, but subjects that require equipment or oversig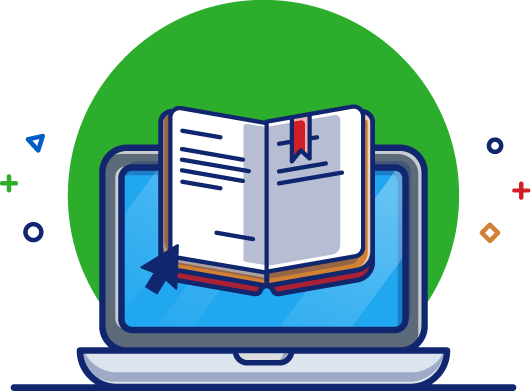 ht can't be easily done at home. Think of auto mechanics or operating an MRI machine. Academic subjects that have a lab like chemistry or biology would also be a problem. Topics that require projects to be completed on the computer—like computer programming or design—are actually great online.
People who are good at organizing their tasks and capable of staying on track do best in e-learning. For those who need the inspiration or oversight of an instructor, online learning can be hard to stick with. However, some programs have extra support to keep students on track which can help those who are less organized by nature.
Not all platforms or providers are great. There can be variations in the quality of teaching and the ease of use of the platform.
Some people who want to take online courses worry that the online degree or course completion won't be as impressive to employers. Usually, this is not the case. The online courses are often the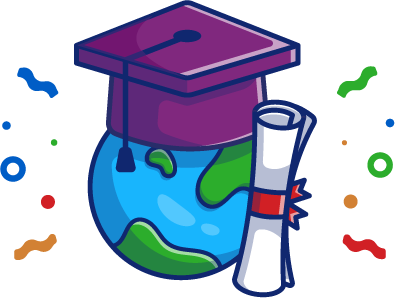 same content and rigor as the in-person class for a reputable university or school. However, the reputation of different certificates or institutions can matter to employers.
All of the learning platforms below have great reviews and provide value for a low cost or free. As long as the resource or institution you choose has a good reputation and solid content, online programs can be a great way to advance your career, learn a new skill, or help your child get a jump-start on their learning.

Coursera is a global learning platform that partners with more than 200 leading universities to provide high-quality learning for everyone. With their mission to change the world by making education accessible, they offer certificates and degrees for very low prices. You can also audit almost any class for free. Coursera has helped many people to upskill, get inexpensive certificates, or even get a college degree with thousands of choices. They offer some courses for a price, or individuals or companies can get a subscription that will allow them to take many classes. Courses contain self-paced video lessons, and if a student is paying for a certificate of completion, homework will be graded. Subjects include computer science, public health, wellness, and many business topics. Courses are offered with such sponsors as Yale, Princeton, Google, and IBM.

Udemy is a massive open online course (MOOC) platform with thousands of courses in subjects including business, IT and computers, development, finance, productivity, marketing, design, music, fitness, and personal development. The courses are designed to develop specific skills and are especially noted for their step-by-step instructions. Many courses are free, but some cost $10-50, with some as high as two hundred dollars or more. Once you purchase a course, you have lifetime access, but you can get a refund within 30 days of the purchase if you don't like the class. In addition, Udemy offers some certificates, but these are not affiliated with universities.

Founded by Harvard and MIT professors, edX is a MOOC platform that offers college-level courses free for those who audit or for a fee of about $50-300 for those who want a certificate of completion. Because these are university-created courses, they are more likely to count towards a degree. edX also offers many micro degree options for both master's and bachelor's degrees that vary in the number of classes. The courses are self-paced, and paid certificates will include graded homework assignments. Universities, non-profits, and companies all offer courses on the edX platform, and you will find a wide range of subjects that will help you upskill or learn a new subject.

If you love learning by doing, the project-based courses on Skillshare may be a great match for your learning style. This subscription online learning community is primarily geared towards creative professionals. However, you can sign up for a free trial before committing to a subscription, and there are also plans for companies. The thousands of affordable classes on Skillshare include topics like photography, freelancing, marketing, graphic design, creative writing, entrepreneurship, UX design, and more. Although the classes are not accredited, they offer an immersive experience with expert teachers and help professionals in creative businesses advance their skills in either self-guided or small-group classes.

MasterClass offers over 100 classes taught by celebrities who are household names for casual learners or those looking for inspiration. Each class has approximately 20 video lessons that average ten minutes each, with written material to supplement and drive home the main points. You will get to learn the topics that each teacher is famous for, such as acting from Helen Mirin, writing from Neil Gamon, cooking from Gordon Ramsay, or music from Yo Yo Ma. The video quality is high, making these classes entertaining as well as educational. For a one-year subscription, you can access all the classes on your laptop or mobile device at any time.

Udacity's online platform focuses on technology and innovation subjects, providing students the most in-demand skills for the modern workplace. The non-accredited platform includes many free classes but also paid "nanodegrees" or individual classes. Nanodegrees consist of three or four courses and include projects, support forums, and some have mentorship. Students pay by the month and can usually complete one self-paced course per month. There are courses for tech skills like data analysis, AI, web development, and software engineering, but also courses designed for business leaders to understand the capabilities of new technologies.

The Pluralsight platform is a workforce development online learning provider for individuals and organizations to learn mostly technology-related skills. Major areas of courses include IT operations, security, and software development. They also offer certification exam prep for professional certifications. Their courses are divided into Skills, for tech skills, and Flow, which improves engineering workflows. Pluralsight is a subscription platform with pricing for individuals and businesses.

The expert-led courses on LinkedIn Learning cover business topics such as project management, leadership, software development, photography, graphic design, marketing, and soft skills, among many others. Over half the trainings are in English, with short videos accompanied by learning goals. With a focus on building relevant skills for work, LinkedIn Learning comes free with a premium plan on LinkedIn or purchased as a monthly subscription for individuals. There are also plans for businesses, government agencies, and colleges, which can provide skills-gap analytics. There are also many certification trainings and exam prep courses on the platform. Those who don't need the subscription can also buy an individual class with costs averaging $30-50.

FutureLearn is an online platform with content from top universities, especially those in the U.K. With free auditing or paid access and certificates, FutureLearn is a popular if less well-known MOOC platform. Students can acquaint themselves with many higher education institutions from around the world that they may wish to attend in the future. There are also online degrees offered through FutureLearn. Students can pay for short courses individually or pay a monthly subscription fee to access videos, quizzes, and more.

For those seeking a free way to learn coding or website design, among other technical skills, Codecademy may be the perfect platform. With interactive courses and hands-on projects, students can proceed at their own pace to learn various coding languages or technical skills. However, some of the features, like learning plans, quizzes, and more advanced classes, are for paid subscribers only, so if you a serious about your training, you may want to go beyond the free resources on Codecademy.

Kaplan Test Prep offers online courses to prepare for a wide range of standardized tests, including college entrance exams and professional certification tests. Kaplan is known for its extensive test prep courses, and now, with online access, more students can study for these various exams from anywhere. In addition, there are tutors available, and Kaplan is a powerhouse in preparing students to succeed on any exam they take.

Khan Academy is a website chock full of educational videos and also tools for teachers. Khan Academy is especially strong in mathematics, computing, and science and also has economics, history, art history, and test prep, including SAT, Praxis, and LSAT. Started by a financial analyst to tutor his cousins, Khan Academy has expanded to become a non-profit used by many K-12 students to strengthen their skills outside the classroom at their own pace. In addition, the tools have been adopted by many schools to assist in teaching. The videos, practice exercises, and learning dashboard are free to all users anywhere.

For K-12 teachers, students, and parents, Edmodo provides a communication and collaboration platform that allows teachers to share content, post assignments, and send messages outside the classroom. The platform is great for transparency between parents, teachers, and students and extends resources outside of the classroom. There are free plans for individual teachers or professional plans for school districts, and all will allow integration with Microsoft Office and Google Apps for education. Designed with some of the features of social media applications, Edmodo can quickly get up and running and includes many features that make communication very easy for all stakeholders in K-12 education.

IXL is a personalized learning platform for PreK-12th grade curriculum. It is aligned with Common Core standards and covers math, language arts, science, social studies, and Spanish. It has many skills for each level and is used by many school districts across the country, and homeschool students. There are diagnostic and analytic tools, allowing teachers to monitor individual student learning, and the platform can adjust the material presented to conform to each learner's progress. Some report frustrations with using the platform, but it is well-regarded by education experts. For individuals, there is a subscription fee to use the platform.

The interactive platform Starfall has engaging lessons for K-3 students, emphasizing on language arts plus basic math skills. It is a free learning site that is especially appropriate for English language learners and for helping with early learning and language delays. The site uses games, interactives, and stories to engage users, but there is no progress tracking. However, as a tool for early learning, Starfall can be valuable and fun for kids.

TED-Ed is the lesson-creator arm of the well-known TED organization. It is devoted to short videos that can supplement classwork, assist in "flipped" classroom style teaching, and anyone interested in the topics. The high-quality videos have fun animations that engage students, and educators can create lessons with the platform that introduces the video, ask questions along the way, and give hints. Great for teachers to assess students learning and augment the videos with custom content specific to their class.

The immersive language experience on Rosetta Stone's computer-assisted learning software provides text, images, and sound to teach fluency in languages. With feedback on whether students are right or wrong, the platform gives users a format without translation that is well-suited to mastering vocabulary, pronunciation, and grammar. With about 30 different language choices, including both American and British English and Spanish from Latin America and Spain, the most useful languages on the planet are covered. Individual users can choose a monthly subscription or lifetime access when they purchase a language. There are also plans for enterprise, K-12 classrooms, and higher education institutions.

Babbel offers language instruction in 13 different languages to learn with a very interactive and fun interface. You can use Babbel on your desktop, but it is designed primarily for mobile use, perfect for most learners. Included are vocabulary, games, quizzes, and concepts to help you with the new language. The voices used in the app are all native speakers, giving a more realistic way to practice the useful phrases that you will learn. Babbel has a low subscription price, and it covers more challenging concepts along with vocabulary to help you gain fluency.

With over 30 languages covered, Duolingo provides free access to its website and mobile app content for language learners in a gamified format. This ever-popular language platform is great for those inspired by competition, with leaderboards, experience and level ratings, and achievement badges. Best for beginning to learn a language, Duolingo is used in schools across the country for kids to enjoy learning a second language. For those seeking to become fluent in a language, Duolingo can be a fine place to start, but you will probably need to move to a different platform for more immersive and advanced study. In addition to free content, there are some premium features reserved for paid users.

Memrise is another gamified language learning tool that accelerates the process using proven methods to increase memory and retention. Spaced repetition of flashcards is the primary method of delivery, both on the mobile and web-based versions. Most of the content is free, but there is a subscription for access to premium content. Memrise has 23 languages available and is a great way to learn enough for a holiday trip overseas or to start the process of becoming fluent in a new language.
---
---

Join us on Facebook