---
All Music Arts & Culture Shopping Fashion Photography
---
Art
October 11, 2021 (Latest update: November 21, 2021)
---

The Ultimate Guide to Art News and Art Discovery
From ancient cave paintings to the Damien Hirsts and Jeff Koons of today, art has always been an important part of being human. With such an intimate connection and history with humankind, art can be a joy to learn about, to discover and to create. Art inspires people through its beauty and originality. It expresses feelings and ideas that might otherwise seem inexpressible. It gives us insights into our cultures and our psyches. There's an allure to visual art that appeals to people from every age, background and culture.
For thousands of years, people have asked the question, "What is art?" And it's an age-old question that doesn't always have a clear answer. Despite the lack of clarity, people all around the world have sought to admire and understand art through museums, art history, exhibitions and more. Today, art continues to be a passion for many people around the world, and there is no shortage of resources dedicated to the appreciation, education and love of art.
Kadaza is reader-supported. When you buy through links on our site, we may earn an affiliate commission.
The best websites for art news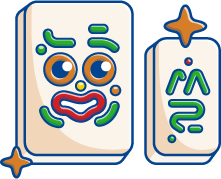 Whether you're interested in learning about what's new in the art scene through art news, you'd like to learn more about art history, or you're hoping to discover new talented artists, the following websites will have you feeling like a regular art connoisseur in no time!
With millions of artists, collectors and art professionals worldwide, the art world is constantly on the move, changing and evolving. So much so that it can be hard to stay up-to-date with all the new trends, hot artists, gossip, exhibitions and art fairs. The following art news websites are guaranteed to keep you in the know!

Founded in 1989, Artnet began as a company aimed at making the art market more transparent. Today, they host a myriad of online art auctions, but they also run Artnet News, the world's first dedicated 24-hour global art market newswire. Dedicated to providing the latest news affecting the art market and collectors, Artnet is a great place to go for news, artist profiles, art world gossip and more.

Sometimes referred to as the Wall Street Journal of the art world, The Art Newspaper offers international news and event coverage and publishes print versions in English, French, Chinese, Greek, Italian and Russian. With more than fifty news correspondents stationed throughout the world, The Art Newspaper is a go-to source for art news, reviews and thoughtful commentaries from some of the art world's major players.

Founded in 1902, Artnews is the world's oldest art magazine. This widely circulated magazine is published quarterly in print, but much of its content can be found online. Focusing heavily on the art market and retrospectives, Artnews reports on the artworks, players, issues, trends, and events that are actively shaping the global art world.

The Art & Design section of The New York Times provides outstanding art, architecture and design news as well as criticism and reviews from some of the world's most revered art critics. Although they do cover art exhibitions and events happening internationally, most of their features revolve around New York City's bustling and vibrant art scene.

The Art & Design section of the UK-founded The Guardian offers the same high standard of journalism and critique as The New York Times, but is more globally-minded, covering international news and reviews of art, design, photography, architecture, and visual arts.

If you have interests that run the spectrum from culture, history, politics and art, the CNN Arts section covers a huge range of arts and culture topics and often features articles that combine disciplines, exploring the arts from perspectives like archeology, anthropology and more. Always making for an insightful read, their articles run the gamut from newly discovered archeological treasures to analyses of James Bond films to Japan's skate culture.

Now famous for its yearly arts fairs in New York and London, Frieze began as a magazine in 1991 and its visual arts-related editorial content is still incredibly important to the brand. Check out its online magazine for reviews of international museum and gallery exhibitions, artist features and interviews, and opinion pieces.

Although Artsy is known primarily as an online art marketplace, Artsy's Editorial covers an impressive range of art-related content, from artist profiles, studio visits, and art-historical pieces. Appealing to their website's collector audience, they also include many articles aimed at keeping art collectors abreast of market news and the latest art sales trends.

With visually stunning imagery, Aesthetica Magazine is a print and digital magazine covering innovative, international creators from disciplines ranging from art, design, photography, film, music and architecture. They regularly feature Q&As with up-and-coming artists, reviews and have a useful "Artist's Spotlight" section to help you learn about and discover new artists.

If you're looking for an art news source with extra personality, Hyperallergic prides itself on its serious, playful and radical perspectives taken on contemporary art and culture. Founded by the husband-and-husband team, art critic Veken Gueyikian and publisher Hrag Vartanian, Hyperallergic is an excellent source for art guides, exhibition reviews, and art world analyses that focus on the intersections of politics and culture.

Whether you're new to buying art, looking to purchase art as an investment or you're just hoping to add some creative flair to your home, find the best websites to purchase art online here.
The best websites to discover art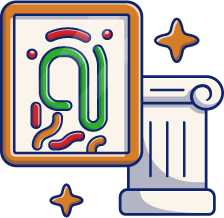 Whether you're hoping to discover a new artist, want to find out about exhibitions or museums near you, or you'd like to brush up on your art history knowledge, the following engaging websites will help you broaden your understanding of art and bring the inspiration of the art world straight to you wherever you are.

The non-profit initiative Google Arts & Culture set out to make art more accessible through new technologies, and they've done just that.
Connecting over 2,000 cultural institutions to people located all around the world, Google Arts & Culture makes it possible for anyone to explore artifacts and artworks, take 3D tours of exhibitions all around the world, watch educational videos, and discover galleries and museums by locations with their easy-to-use Google maps feature.
If you're feeling playful, they also have a fun assortment of art-themed quizzes and games to help you sharpen your art knowledge and look deeper at some of your favorite artworks.

WikiArt is a "Visual Art Encyclopedia" that features over 250,000 artworks from museums, universities, and civic buildings in over 100 countries. If you're interested in quickly learning more about art history from cave paintings to contemporary art, the website enables you to browse by art movements, artist's nationality, or even download hi-res images of works in the public domain for a closer look. Although WikiArt mostly lists historic artworks, they also include some works from prominent contemporary artists.

Aimed at helping people understand the historical and visual connections between artworks and objects, Artsy's Art Genome Project helps collectors and art enthusiasts explore the similarities between artists from different periods and cultures.
The Art Genome Project has mapped over 1,000 searchable characteristics (which they refer to as "genes"). This empowers you to explore a huge range of topics like mortality, funk art, glitch aesthetic, or East European art. Each characteristic includes a short write-up exploring its art historical and cultural significance and displays all the relevant tagged artworks available for sale or in an art institution.

Specializing in "visual discovery," Pinterest is perfect for finding new artworks that are aesthetically similar to ones that you already love, especially when you can't find the words to express what you're looking for. Just click on your favorite artwork and discover visually similar pieces.
They also have a huge selection of Pinterest boards organized by medium, style, and more. It also can be super satisfying to create a Pinterest board with all of your newly discovered favorite artists and artworks!

If you're interested in quickly discovering a selection of the art world's most awe-inspiring recent exhibitions, ITSLIQUID distributes details and reviews of exhibitions and events currently on display at some of the world's top art galleries and museums. They also regularly feature artist interviews. If you're an artist, the website lists calls for entries from art institutions around the world and also hosts contests.

Once referred to as the "Tate Modern of the Internet," Colossal features nearly 7,000 searchable articles about inspiring artists specializing in fine art, design, modern craft, street art, photography, illustration, and animation.
Every image on Colossal is simply stunning. It's a wonderful place to get inspiration from some of the world's most visually spectacular artists, whether they're creating photographic portraits of acrobatic birds, monumental woven bamboo installations, or embroidered coral-inspired wall art.

If you're looking for reproduction posters or prints on stretched canvas, Amazon cou
ld be one of your more affordable options. Since the site sorts by popularity, your searches will likely uncover wall art with very common motifs and themes, rather than more unique artworks.

Ad