---
All Music Arts & Culture Shopping Fashion Photography
---
Where to Buy Art Online
October 6, 2021 (Last updated: November 7, 2021)
---

Where to Buy Art Online: The Ultimate Guide
---
Whether you're new to buying art, looking to purchase art as an investment or you're just hoping to add some creative flair to your home, this guide will walk you through some of the best websites to purchase art online.
These hand-selected websites have been chosen based on their reputations, their impressive selections of art, the quality of the artworks, and how easy they make it to buy art.
Gone are the days where you need to purchase artwork from in-person galleries or retailers. Buying art online at any price range and from artists all around the world has become easier than ever. We hope this guide gives you a great place to start when beautifying your home or adding new artwork to a growing art collection.
Kadaza is reader-supported. When you buy through links on our site, we may earn an affiliate commission.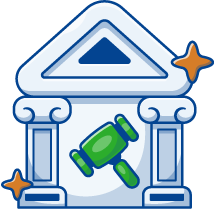 When you think about art sales, you might think of a busy auction floor with posh people vying for a newly discovered Picasso (or maybe a spontaneously shredding Banksy). Art auctions do continue to be a major way that people purchase artwork, both in-person and online.
If you have a decent budget, one of the established art auction houses could be a very reputable place to pick up your latest work. Let's explore some of the top art auction websites for bidding on new original artworks to add to your collection.

Founded back in 1744 by entrepreneur and publisher Samual Baker, Sotheby's is one of the heavy hitters in the auction world. Although the old, established auction houses tend to do the bulk of their business through in-person auctions in their major city auction houses (think Paris, New York, London), Sotheby's does frequently host online art auctions featuring artworks from a wide variety of periods ranging from around $2,000 to hundreds of thousands of dollars.
Purchasing through a Sotheby's online auction isn't for anyone, but if you're serious about starting to establish an art collection, Sotheby's could be a good website to familiarize yourself with.
Besides auctions, they also offer a curated selection of fine art for sale via their "Buy Now" page allowing you to easily purchase works by vetted and established artists online from the comfort of your own home without trekking gallery to gallery.

Like Sotheby's, Christie's also has deep connections with royalty and billionaires and was opened in 18th century England. However, even if Christie's isn't sending you first-class plane tickets to entice you to attend their auction events (like most of us), it still could be worth checking out their online auction listing to see if you can score an undervalued artwork by a vetted artist.
Although Christie's also provides fine art via online art auctions, Sotheby's tends to have a broader selection of artworks to choose from, particularly contemporary art.

American-based auction house Heritage Auctions is the largest collectibles auction house in the world, specializing in everything from coins to comics to paintings. They pride themselves on being a leader of internet-based auctions. Hundreds of artworks are regularly up for bid, so it's worth checking out their new listings for potential artworks to take home.

Also founded in 18th century London, Bonhams is another one of the world's largest auctioneers of fine art, antiques, cars and jewelry. Slightly less accessible than the other auction houses on this list, you will need to pre-register with Bonhams before participating in any of their auctions online.

If you're looking for reproduction posters or prints on stretched canvas, Amazon cou
ld be one of your more affordable options. Since the site sorts by popularity, your searches will likely uncover wall art with very common motifs and themes, rather than more unique artworks.
Ad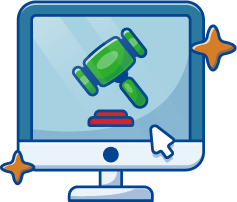 Representing the next generation of art auctions, many strictly, internet-based companies empower art buyers to bid for artworks from auctions held all around the world - all from the comfort of their own homes.
Many of these sites consolidate auction listing from hundreds and thousands of global auction houses, eliminating your need to browse via countless individual sites to find the artwork of your dreams.

With price points that are generally more affordable than Sotheby's or Christie's, Artsy aggregates art auctions from large auction houses around the world like Bonhams and Heritage Auctions.
With a super easy-to-navigate, clean, visual interface, it's easy to bid on a wide selection of mostly modern and contemporary artworks, typically ranging from hundreds to tens of thousands of dollars, without having to scour the internet to see what new artworks are up for auction.

With separate, defined categories for Fine Art, Decorative Art and Asian Art & Antiques, Invaluable is highly specialized in art, design and antiques. Partnering with over 5,000 of the world's top auction houses, including Sotheby's, Phillips, and Bonhams, the site helps collectors discover and bid on items from all around the world in real-time auctions.

Like Invaluable, LiveAuctioneers also listed artworks from thousands of auction houses around the world, giving you an impressive assortment of artworks to bid on. You can leave an absentee bid or participate in the excitement of a live auction. Also, if you're trying to get an idea of art pricing for similar artworks, LiveAuctioneers lists past auction results for free on the site.

Specializing in modern and contemporary art, it's easy to explore and place bids on artworks in live auctions on artnet. Curating a selection of original paintings, prints, sculptures and more from excellent, established artists, the listing price for the artworks ranges from several thousand to hundreds of thousands of dollars. However, the site does not have search filters, so be prepared to scroll through artworks or browse by different themed auction lots.

Priding themselves on their accessibility, Catawiki is one of Europe's largest curated auction marketplaces. Unlike some of the other auction websites, Catawiki has 240+ in-house experts who personally approve each and every item for auction, so you can rest assured in the quality of the listed artworks. These experts also curate themed-auction lots featuring some of the best works currently available for auction, so it's easy to discover impressive artworks.

If you have patience, enjoy thrift store shopping, and don't mind spending time searching and scrolling, the internet big shot eBay might be just the place to start your hunt for art. With excellent search filters, you might just find an amazing deal!

Tip
We've collected the best websites for everything about art. A handy and clear art overview for daily and frequent use.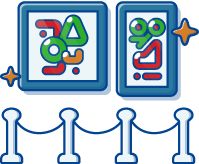 One of the most common places to purchase original artworks, like paintings or sculptures, is a local art gallery. Many galleries around the world offer the sale of artworks via their website, but unless you already know the artist you're interested in purchasing a work from, it can be hard to find the right gallery.
That's why going through a website like one of the following that consolidates artworks from galleries around the world makes your life way easier when searching for curated artworks from up-and-coming and established artists.

As one of the most respected art websites out there, Artsy gives you several ways to browse and discover gallery artworks. First, Artsy enables galleries to upload their current gallery show to Artsy, so you can peruse the exhibition and purchase works online.
You can also search through the thousands of artworks on the website easily with their strong search tool, which allows you to search by medium, genre, country of sale, etc.

If you're looking for affordable, original contemporary art, Artsper offers a selection of 170,000 artworks by 25,000 artists. With pricing ranging between hundreds of dollars to $25,000, Artsper only works with galleries, so the quality and curation of artworks are better than some of the options in the Affordable Art section below.
To help you narrow down your choice, they offer curated collections such as "Mother's Day," "Inspired by Magritte", and "Back to the Future." And if you're still not entirely sure if an artwork is right for your home, you have 14 days to try the artwork out at home. If you change your mind, you can return it for a full refund.

1stDibs hosts 4,000 sellers and galleries from all around the world, who sell fine art, jewelry, and collectibles. They sell both art reproductions and originals, and are great for finding both art and decor for your home.
With its massive selection and strong search filters, it's a great site to visit if you know what you're looking for. However, if you're just browsing or want more home decor guidance or curation, another website might be a better fit for you.

Specializing in all things vintage, Ruby Lane features antiques, artworks and vintage decor from hundreds of antique and vintage sellers around the world. Since they have a huge number of artworks including paintings, prints and sculptures available through their site, check out their "Today's Featured Art" for a curated collection of treasures.

Tip
Whether you're interested in learning about what's new in the art scene through art news, you'd like to learn more about art history, or you're hoping to discover new talented artists, read our tips on the best online sites for art news and art discovery.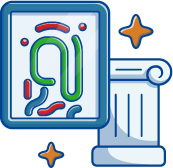 For those of us who are hoping to spend less on artworks, but still want to support artists by purchasing an original artwork from an artist and possibly acquire a piece that will increase in value, there are plenty of websites that connect young and emerging artists with potential collectors.

Saatchi Art allows all artists to submit works for sale on their site, so they host a truly massive collection of millions of artworks from countries all over the world. Realizing this can be overwhelming, Saatchi Art makes sure to provide plenty of curated collections to help you find the gems on their website as well as one of the most powerful search filters out of any online art marketplace out there.
Feel free to search by theme, price range, style, or medium. You'll be sure to find something in your budget that suits your style.
On top of this, they offer a free art advisory where their curators will help you select the best artwork to fit your space and tastes.

Aimed at new art collectors, Rise Art is a good place to start if you're looking to collect paintings, prints, photography, sculpture, or drawings by emerging and mid-career artists at a reasonable price. They also offer an art advisory service to help you make your selection.
If you live in the UK or Ireland, you also have the option of renting artworks monthly if you prefer to try out an artwork or switch up your home decor regularly.

Tappan Collective provides cutting-edge pieces by emerging artists. Their smaller, but well-curated selection of artworks is super contemporary and affordable, ranging from edgy fashion photography to hard-edged abstracts.

The ArtLing is a design-minded online art gallery that lists thousands of prints, original artworks, and design items. If you're hoping to find a unique piece to make your space feel more contemporary, their design objects blend art and form. Think shelves shaped like stairs and chairs that feel more like sculptures.
Headquartered in Singapore, they feature a larger selection of Asian artists than some of the other websites listed here.

Like Saatchi Art, ArtFinder offers a huge selection of artworks. To help you find artworks tailored for home decor trends, ArtFinder curates custom selections of artworks for popular design trends.
If you're on a really tight budget, you can snag an original work for less than $100!

The Paris-based online contemporary art gallery Singulart connects international artists with collectors all around the world. Dedicated to the artists who sell through their site, they make it easy to discover new artists by searching by nationality and medium, and they list in-depth information about the artists, including their CVs and full biographies.
If you are interested in commissioning a custom artwork from one of their artists, you can coordinate this through Singulart's customer service.

Lumas is an online art shop where you can discover limited edition artworks from well-known photographers and painters.
Super commercial, Lumas offers a ton of guides to help you purchase art for particular spaces like your kitchen, bathroom etc. Their search interface also makes it easy to narrow down works by size, price, and themes including city, people, flowers, animals and landscapes.

With over 10 million items in their art and collectibles category, Etsy can be overwhelming to sift through, but if you have the time Etsy can be a perfect place to find unique handmade artwork for your home!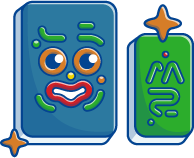 For those who are interested in just finding the right piece to suit the aesthetics or design of their space or are maybe on a tighter budget, purchasing an art reproduction from one of the following companies could be an excellent fit.
These websites all feature prints and many of them provide curated selections that will ensure that any artwork you take home is sure to have your guests impressed!

If you're looking to spruce up your home with a gallery wall that displays multiple artworks side-by-side, Artfully Walls is the perfect website. With its pre-curated art sets, Artfully Walls will have you looking like an art expert in no time.
They offer a beautiful selection of art prints under $500 with the option to add framing. If you want to get creative and create your own groupings, their useful wall designer tool will help you see how multiple artworks would look hung together.

Offering more than just wall art, Society6 also offers art reproductions printed on bed sheets, shower curtains, throw pillows, and more. If you're looking for super affordable prints or posters under $50, the website is a great source for surreal digital collages, vintage art reproductions, photography and more.

If you're looking for reproduction posters or prints on stretched canvas, eCommerce giant Amazon could be one of your more affordable options. Since the site sorts by popularity, your searches will likely uncover wall art with very common motifs and themes, rather than more unique artworks.

For the art history lover, 1000 Museums offers thousands of reproduction art prints of artworks from museums around the world. Search by art movements like surrealism, fauvism or art nouveau or by your favorite artists like Georgia O'Keefe or Pablo Picasso. Feel good knowing that the proceeds of each sale go to support their partner museums.

Having sold millions of art reproductions to customers around the world, Fine Art America is one of the world's largest art marketplaces and print-on-demand companies. You can shop for very affordable wall art by print type, medium, room, theme, color or bestsellers.

Specializing in open edition reproductions of vintage posters, abstract paintings, and famous artworks by artists like Keith Haring, Andy Warhol, and Pablo Picasso, Art.com provides many reasonably priced art options. They currently only ship to the United States or Canada.

Anthropologie features a colorful selection of eye-popping artworks with vintage details that are tailored to design trends. Although it's not the most affordable option, most of the works come framed and their curation takes all the guesswork of adding a beautiful artwork to your home.

Urban Outfitters features an impressive selection of fabric prints and high-quality framed artworks that appeal to a younger, playful collector. With posters full of pop culture references, bold block prints, and vintage hippy-aesthetic posters, their wall art is bound to bring a ton of fun into your space.

If you're attracted to a vintage or mid-century aesthetic, One Kings Lane is a great source for all your home decor shopping, furniture and accessories included. They have an impressive selection of prints of photography, drawings, paintings, and more.