---
All Education Movies & TV Music Arts & Culture Travel Shopping Home & Garden Gaming Sports Tech Family Health Food Finance Life Career Fashion Automotive Holidays
---
April 28, 2022
Tips for Mother's Day
Every Mother's Day, you have the chance to show the moms in your life how much they mean to you by giving them thoughtful gifts. Don't just think about your mom, but maybe your sister or wife is a mother, or perhaps a friend has just had a baby. You may want to take that mom out for a meal but having even a small gift makes it special. We have put together a collection of websites with great gifts for Mother's Day that you may not have thought of. Along with unique flower arrangements and gourmet sweets, you'll find housewares, personalized items, responsibly sourced and artistically designed gifts. We even have some great ideas for experiences to enjoy with your mom. So, take some inspiration to your gift-giving this year and make it a memorable day for the mothers you know. You can also visit our comprehensive overview of the best Mother's Day websites.
Kadaza is reader-supported. When you buy through links on our site, we may earn an affiliate commission.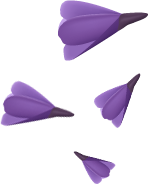 Society6 has some of the best gifts for anyone on your list, including your mom. Think of tote bags, bathmats, throw pillows, wall clocks, and many more items that could be a perfect functional yet beautiful gift. What is so distinctive about these items is that they come printed with patterns that range from mid-century modern graphics to cats to funny sayings. Imagine a notebook printed with "Never underestimate the power of a girl with a book," a travel mug covered in colorful mushrooms, an orange and green geometric swirl cutting board, classic horror film printed leggings, or a comforter that looks like a Japanese painting—all unique, beautiful, and appropriate for any mom's individual taste.

For mom, you want to get something beautiful to make her happy, but it's also great if she can use it every day and think of you. West Elm has goods for the home, the table, the patio, and decorating the walls. For some affordable options, consider throw pillows in earth tone geometric patterns, a polished brass duck-legged trinket dish, recycled Mexican glassware with an iridescent luster, or a modern art botanical beach towel. You can also go pricier with a piece of furniture like an ottoman or side table, an asymmetrical wood mid-century modern wall mirror, or a poolside chaise lounge. Their items feature clean, modern design, quality materials, and colors that blend with any house.

Photos or artwork make a perfect Mother's Day gift. Framebridge allows you to upload an image or digital artwork or send it in by mail. They will frame it in your choice of size and frame and send it to mom with a beautiful olive or red box. Add a note on the back from you and it is memorable without a ton of effort. They have wall frames, standing frames, and different custom borders like a floral matt to go around your picture. And if you don't know what would look best to frame your art, you can let their designers choose the right frame for your photo. One of the nicest and classiest gifts you can give, selecting an image that will make your mom's heart sing is an excellent way to go.

Garnet Hill chooses high-quality fabrics and materials for all of its goods. With a natural aesthetic, you can find home décor like Moroccan Leather Poofs in beautiful earthy tones, hand-thrown stoneware dishes, stylish Asian wrap organic cotton nightgowns, fun polka-dotted towels in cheery colors, hooked wool rugs in fair isle patterns, and dried flower bouquets. The gifts you can find at Garnet Hill have a calming, uplifting, and natural vibe, making your present a caring and comforting gift that will brighten mom's life.

For a traditional gift that is incredibly classy, any one of the fresh flower bouquets from Urban Stems would fit the bill. The selections of flower arrangements are well-designed and can arrive the next day across the country or be delivered the same day in New York or Washington, DC. For example, the Sunburst is an arrangement of bright pink peonies that can add a splash of color. Or go for a more varied bouquet like The Manhattan, which has calla lilies, roses, and snapdragons in colors ranging from white to burgundy. You can also choose a potted flowering plant like a gardenia or an orchid.

You and your mother can feel good about the gift you get her from Uncommon Goods. Everything they sell is handmade, serves a purpose, and is beautiful. Working with makers around the globe, they give you a selection of items that are as good for the world as they are enjoyable. For Mother's Day, a prominent theme is birth month flower goods, like robes, growing kits, necklaces, wall décor, or wine glasses. Or you can consider animal necklaces with a mother and baby elephant or giraffe, which is sure to remind your mom of you when you were young. Plus so many more items that are functional, use recycled materials, or are just so pretty that you can't pass them up.

Your mom is the most beautiful person to you, so help her feel attraactive on Mother's Day with gifts from the beauty store Ulta. You can find fragrances, makeup, tools, and toiletries for every lady to love. To show you care, how about a self-care kit including lavender bath oil, an exfoliating mitt, and a dry brush for after bath. They carry volumizing hairbrushes, makeup kits, nighttime moisturizers, and anything for pampering. If you don't know what to get her, a gift card will let her peruse their great selection of items for just the right makeup or accessory.

Bath and Bodyworks carries some lovely cosmetics, and for moms, a gift set could make a perfect present. Their new Butterfly fragrance promises notes of raspberry nectar, iris petals, and airy vanilla. You can choose just a scent or a whole set that includes skin cream, perfume, and bath gel. Packs come in many fragrances, so pick one to lift her spirits and remind her of your love for her.

Whether your budget for gifts is minimal or unlimited, you can find a classic and practical present at Williams Sonoma. Spice blends like Lemon Pepper Parmesan, an etched goblet, or a set of gourmet frozen croissants are all great budget picks. A Breville espresso machine or Vitamix blender will be a great addition to any kitchen if you have the cash. Here you'll find many quality choices for the foodie, entertaining, or homebody mom.

Although you can find Le Creuset's famous cookware at many stores, go straight to the source if you want the widest selection of colors and shapes. Their iconic enamel-covered cast-iron Dutch ovens are a great place to start, but you can also find stockpots, skillets, and more. You can shop by color, with everything from flame orange to chiffon pink and azure. Or you can shop by material, with their enameled cast iron or steel having their signature look, but you can also get nonstick, stoneware, or silicone goods too. Every mom's kitchen should have some Le Creuset, so make this the year you give her a piece that will last for years to come.

If you want to bring some nature into your mom's life, a plant can bring joy to any space—indoor or outside. Bloomscape has all kinds of plants that your mom could love, plus a handy buying guide that helps you find the right plant for your particular mom. They have advice on what to get for the new mom, the pet-loving mom, the busy businesswoman, or the outdoor mom. You can look into houseplants that are easy to care for, like a monstera or peace lily, or a larger accent for décor, like a money tree or bamboo. Or take it all outside with a hanging basket full of purple salvia or white petunias.

The range of gifts ideas on Sur La Table is enough to make any gourmet's mouth water. Not only can you get La Creuset, but you can get Staub's enameled cast iron cookware. They carry beautiful cutting tools from Miyabi, including kitchen shears and knives with patterned blades. Consider getting mom a marble rolling pin, a Chemix glass drip coffee maker, beautifully patterned melamine dishes for serving on the patio, a new set of wine glasses, or a waffle maker. For the chef or the hostess mom, Sur La Table has great gift ideas in every price range.

Support a woman-owned company while you honor your mother by buying a DIY ceramic kit from Pottery with a Purpose. Plus, this retailer donates part of its profits to mental health nonprofits. So you are supporting a good cause, all while improving mom's mood by giving her a tactile craft to engage her hands and creativity. The kits include instructions and project ideas, but you can make whatever you want. There are air-dry kits or ceramics that need to be fired in a kiln to harden. Get a kit to do with your mom, and you have an activity to enjoy together on this special day.

If your mom baked goodies for you when you were a kid, now is the time to give back. Baked By Melissa has gorgeous gift boxes of cupcakes in many flavors. They even have gluten-free cupcake selections too. Their yummy flavors include chocolate chip pancake, birthday cake, caramel, electric tie-dye, red velvet, mint cookie, s'mores, blondie, peanut butter and jelly, and more. There are cute gift boxes to choose from as well. So treat your mom to a fun day with sweets to tickle her tongue.

Olive and Cocoa has a curated selection of gifts that you can't find just anywhere. A frog planter full of succulents, queen bee pajamas, a spa crate, windowpane cookies with heart cutouts, floral arrangements in wooden boxes full of lushly colored blooms, silver necklaces with charming sayings, throw pillows, decorative doormats, candles, leather handbags, and so much more. When you want inspiration but don't know what to get, this site has a fabulous selection of many types of gifts, including popular floral and jewelry ideas.

Family stories are the gold mine that keeps on giving. Storyworth allows you to give your mom the gift of passing on her stories to you and having them bound into a book. Each week, you choose a question to inspire her to write some of her memories. Then, after a whole year of these, her stories are bound into a keepsake book. This gift will give your mom the chance to share with you and keep on giving as you pass these reflections and family lore along to your other family members.

Greetabl lets you pick the items to include in a personalized gift. First, you select a pattern for the box from many inspiring designs. Next, you choose candy, soap, or another treat to go inside. Then add a gift card in your choice of amount to a vast array of retailers, write your message, pay, and send it. Build your gift from a terrific selection to make it pretty, personal, and pleasing to mom.

A gift box or basket is a lovely present, but if you are tired of chocolates and gourmet food, head over to Box Fox for some great new ideas for boxes. They have some selections you might expect, like spa boxes of different flavors, but you can also find a desk box complete with screen wipes, thermos, and a desk planner. Or go for a Time Well Spent package that includes a vintage game of Clue, popcorn to pop, and a blanket for a cozy evening at home. Or go for one of their exciting takes on pampering boxes, like a manicure set or a pasta pack with recipes and sauces.

For personalized gifts and unique designs, try Minted's selection of goods. They run open design competitions, and winning works, voted by users, get placed on their site. This way, you can support graphic artists and designers from around the world while getting something interesting and original for your mother—monogrammed stationery, custom journals or address books, aprons, tote bags, picture frames, and more.

For botanical treats that your mother will love, trust the French manufacturer Carrière Frères to provide gifts in lovely fragrances. They have scents for mom's home with candles, palettes, diffusers, or sprays. You can choose from their signature collection of smells, including orange, damask rose, tomato, ginger, lavender, mint, verbena, and more. Nothing evokes good memories like a pleasant smell, making mom's home smell terrific.
---
---
---

Join us on Facebook